BG District CANCELED
Date/Time:
Mar 26, 2020 7:30 pm to 9:00 pm
Location:
Monmouth Council Service Center
705 Ginesi Drive
Morganville, NJ 07751
Location Phone: 732-536-2347

The District Key 3 has reviewed current events with respect to the COVID-19 emergency crisis and has decided to cancel this month's district meeting.
A few key things to be aware of in our contacts with other units & volunteers.
1.
Most importantly
-- please keep in mind that
we all need to do what we can
to help prevent the spread of this virus. Please see the announcements from our Council and the
Center for Disease Control
for updated information on how you can help your fellow community members.
2. March District Committee Meeting - Again, to confirm, the meeting has been cancelled. We are hopeful to be able to meet in person at the end of April on our normally scheduled date.
3. District Pinewood Derby March 22 - The District Pinewood Derby has been postponed to later this Spring when we have clearance for us to assembly for the event. Once a new date has been confirmed, details will be sent out to the District.
4.
April Roundtable -
The Roundtable Meeting for April is being moved to an online format / web conference to fall in line with current recommendations on NOT having public gatherings. The link to join the meeting will be published here:
https://www.monmouthbsa.org/bgrt-0420
5.
District Awards of Merit
- We are still asking for our units/volunteers to send in District Award of Merit applications to Donald for this year's consideration. You can download the current application here.
https://www.monmouthbsa.org/files/12576/DAM-Battleground
Deadline for submissions is near the end of April 2020.
If there are any additional topics or issues that need to be covered, please email any of the District Key 3 members (Donald, Dan or myself) directly for us to follow up with you.
Please stay safe out there so we can see you along the trail later this Spring.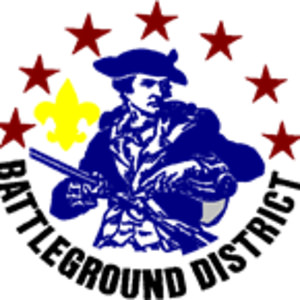 Vacant
Battleground District Commissioner