Scouts BSA Leader Training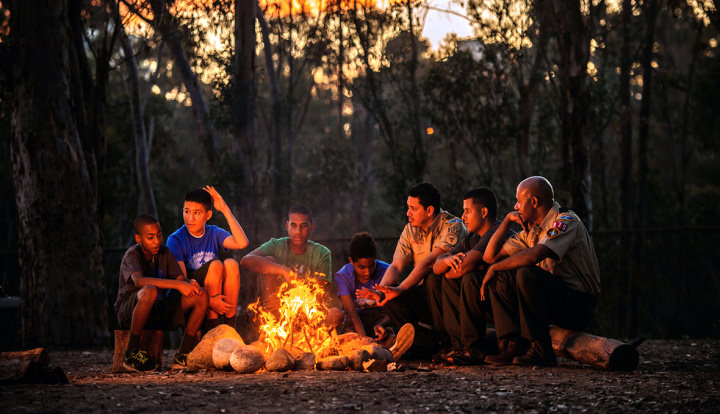 Basic Leader Requirements
Need to know what are the requirements to be trained for your unit leadership role? This sheet explains the training requirements for all unit-level leaders.
Training Course Descriptions
Scoutmaster Position-Specific Training is the BSA's initial level of training for the leaders of Scouts BSA troops. It is designed for Scoutmasters, Assistant Scoutmasters, and Junior Assistant Scoutmasters. However, committee members and other adults connected to a Boy Scout troop are welcome to attend. This is a required training course for all Scoutmaster and Assistant Scoutmasters. This course is now only being offered online through My.Scouting
Click here for SPST Course Offerings
Introduction to Outdoor Leader Skills (IOLS) gives adult leaders the practical knowledge they need to help Scouts to learn outdoor skills. The skills presented closely follow the Scouts BSA Handbooks and rank advancement requirements. This is a required training course for all Scoutmaster and Assistant Scoutmasters.
This Outdoor course is normally offered in the Spring and Fall of each year.
Click here for IOLS Course Offerings
Adult Basic Backpacking is a training course held over multiple classes intended for participants of a High Adventure Trek to introduce them to backpacking concepts and prepare them for Philmont or similar backpacking treks.
Click here for Adult Backpacking Course Offerings
Wood Badge was designed to enhance contemporary leadership skill and develop more effective Scouters in all Scouting programs. The Wood Badge program gives participants a greater understanding of Scouting aims and methods, while developing true Scout Spirit. For more information on Wood Badge, please visit our Wood Badge page.
Click here for Wood Badge Course Offerings
Supplemental Training
The BSA National Office redesigned its online training for adult leaders, making it more convenient than ever to earn your Trained badge. The new Web-based courses deliver high-quality online learning experiences tailored for each volunteer's role. Whether you're a new leader or a seasoned Scouter, your mission remains the same: providing Scouts or Venturers with the best possible Scouting experiences.
Please visit My.Scouting for the current online catalog available.