Council Virtual Merit Badge Fair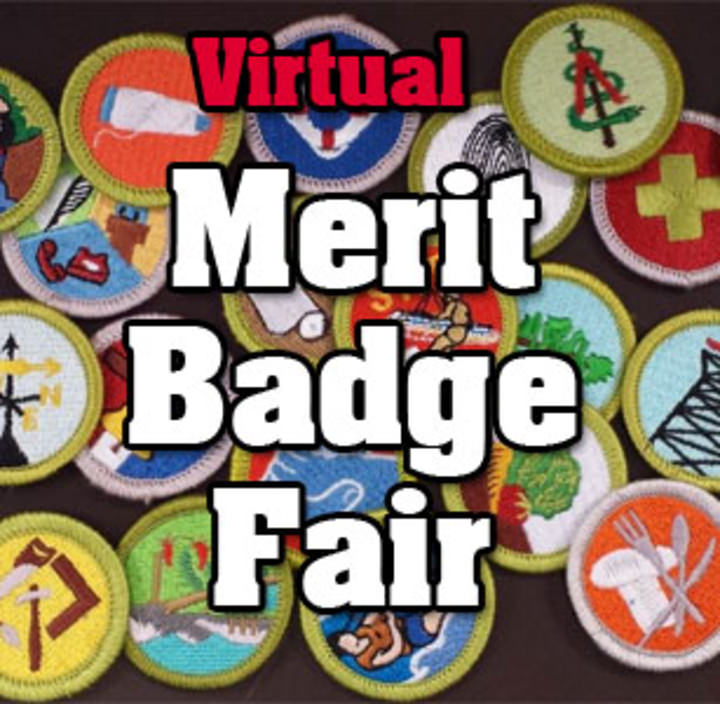 In an effort to keep scouts on their trail to Eagle Scout, Monmouth Council is going to hold a Virtual Merit Badge Fair from September 12th through 18th, 2021.
Class Schedule
Daily Start Times
| | | |
| --- | --- | --- |
| Date | Start time first class | Start time for last class |
| 9/12/21 | 4:00 pm | 7:00 pm |
| 9/13/21 | 4:00 pm | 7:30 pm |
| 9/14/21 | 4:00 pm | 7:30 pm |
| 9/15/21 | 4:00 pm | 7:30 pm |
| 9/16/21 | 4:00 pm | 7:30 pm |
| 9/17/21 | 4:00 pm | 4:00 pm |
| 9/18/21 | 8:00 am | 7:30 pm |
Instructors Needed
Please respond back to 2021MCMBF@gmail.com by Friday, April 30, 2021 so we can start creating the schedule. We can always add more classes but we need to get started and would appreciate a prompt response. Thank you.
We will be using Google Meets to conduct the virtual merit badge classes, through your gmail account. All participants will be required to use a gmail account. If you have a Zoom account or other web based account, please feel free to use those tools.
If you are interested in conducting a merit badge or merit badges please provide the following information for each of the merit badge(s) you would like to be a counselor for; or if you would like to counsel the class multiple times during the week, ie:
Counselor name: Abigail Adams
Merit Badge: Indian Lore
Day(s): Monday, Tuesday
Time(s): 5:00 – 6:00 pm
Max Scouts: 10
Prerequisites: All requirements will be required to be completed prior to the first class
Please make sure that your YPT and your list of merit badges is current. Attached is the Merit Badge Counselor Application.
When the scouts complete the badge, you will either be able to update the Scout in ScoutBook and/or send a physical blue card. We are including this information in the registration for the merit badge. Blue cards will be provided to you.
Thank you for your time, it would not be possible without you.
Monmouth Council Merit Badge Fair Committee
- Wendy, Dawn Marie
Refund Policy
No refunds will be issued. If you cancel your registration in the window before registration closes, you will be issued a event credit by our system that can be applied towards a future event. No event credits will be issued after registration closes (this date posted in the event system)
Event Registration