OA Fall Fellowship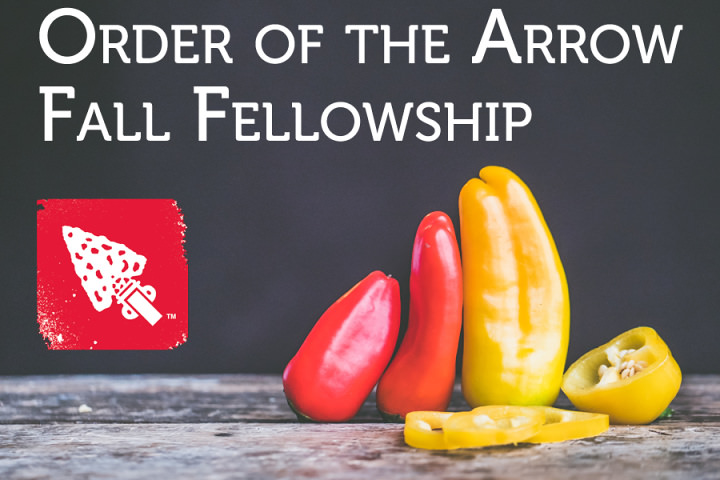 Come out and join us for an afternoon of fun, fellowship and a Chili Cook-Off Contest.
For those members who have been away for a while, it's a great opportunity to revisit and reconnect with the Lodge.
For this event, we are offering a reduced price of only $5.00 to any NEW Arrowmen who was inducted into the lodge this calendar year.
If you want to compete in the Chili Contest, we will also offer you a reduced admission price to the event. Only $1.00.
To take advantage of this discount, please choose the participant type NEW Arrowmen
Chili Cook-Off Rules
All entrants must be a current member of the lodge.
All entrants can work as individuals or as a team
Each team must supply the following:

Table for Food Prep
6-8qt Dutch Oven/Pot
All the misen place (ingredients) for their award winning chili

The Event will supply half barrel for fire/charcoal and a communal firewood pile and papergoods for all to partake of each after judging as well as water/bug juice
Items can be pre-prepped (ie..carrots/onions cut up)
All cooking must be done on-site
Entrants will have up to 3 hours to complete their dish and will need to produce at least 4 qt of Chili.
Judging will begin promptly at 4:00 PM
Prizes will be awarded to the winners.
The more people who sign up, the more prizes will be giving out besides bragging rights.