OA Lodge Game Nights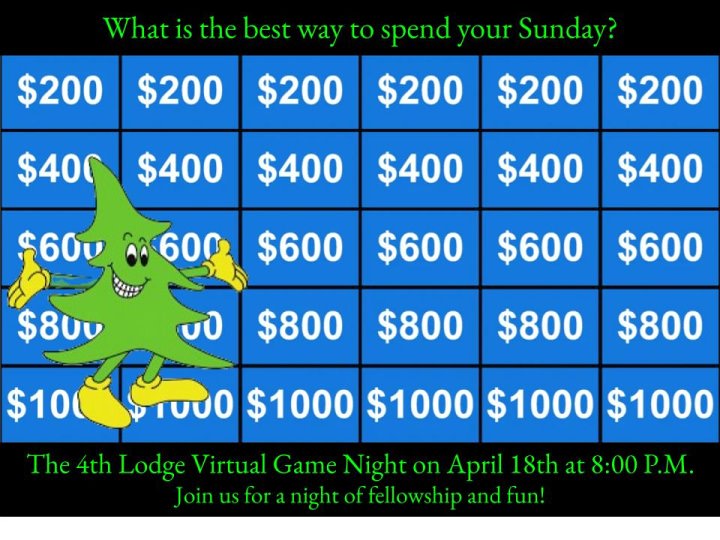 Lodge Members, join us for a free night of games and fellowship. Open to all dues-paid (2021) members of the Lodge. See below for more details.
Can you find your way out? Join us for a night thrilling adventure as we journey through mysterious virtual escape rooms filled with puzzles and challenges.